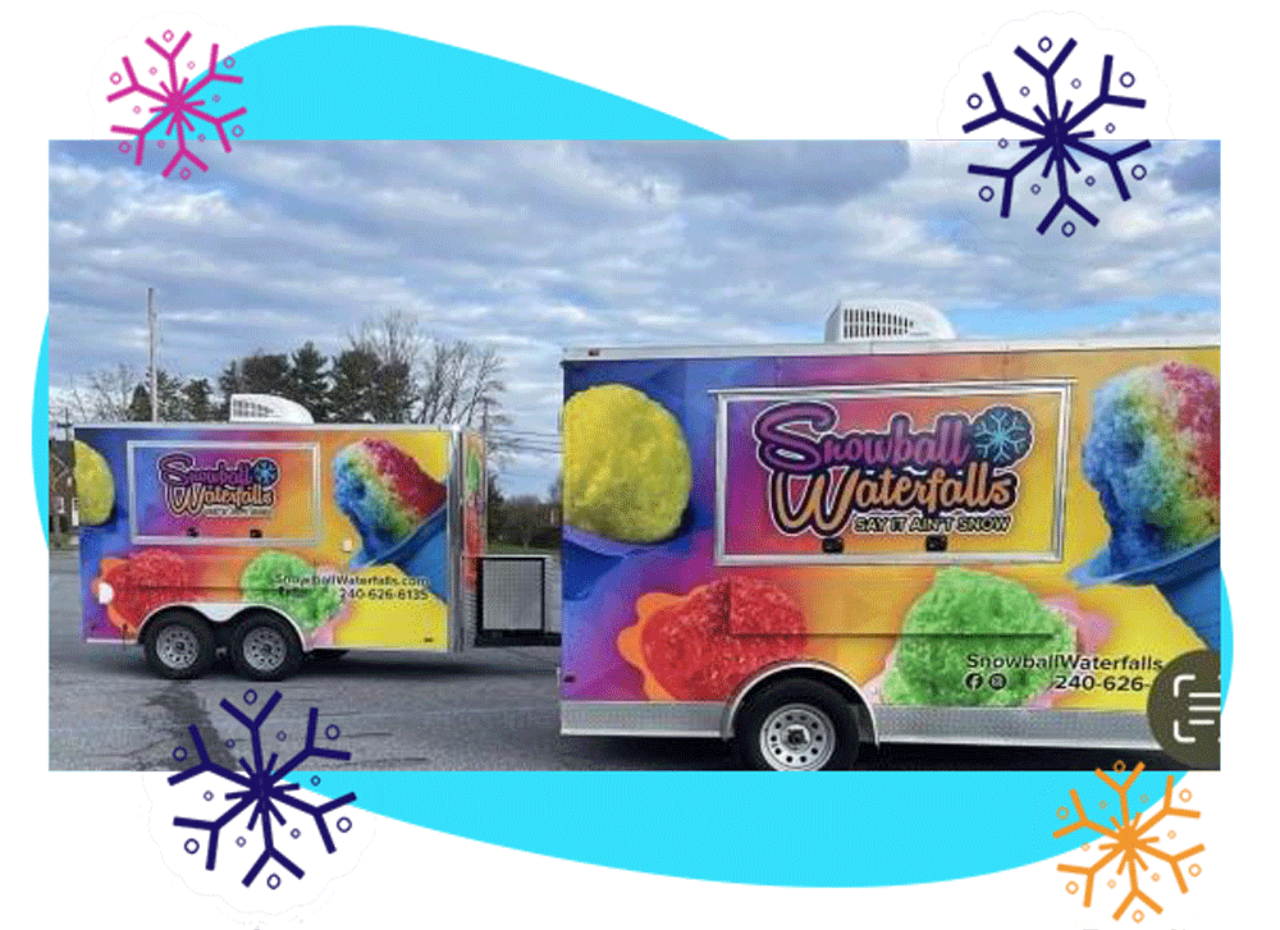 Welcome to Snowball Waterfalls
Snowball Waterfalls is a treat shop on wheels! We travel throughout Frederick, MD and the surrounding areas serving up smiles. We offer the treats you remember from your childhood...
We have an outstanding selection of flavors for your snowcone, from the classic flavors you'd expect to all new exciting flavors you'll love. We have salty, buttery popcorn and cotton candy for your sweet tooth. Check out our menu for more details.
We are located all over town, appearing at playgrounds, sporting events, festivals, and other special events. Drop by and see us, we'd love to serve YOU a smile! Check out our menu for more details.
View Menu